Do you have a domain name to sell? Domain reselling or flipping is one of the most lucrative business opportunities. If you are interested in getting your hands on this business, you should understand selling a web domain. To make life easy for you, we thought of sharing steps to the best way to sell domain names. You may follow these steps and get a clear understanding of how to sell your domain name.
How To Sell Domain?
Let's take a look at the steps to how to sell website domain. Make sure that you get a good understanding of all these steps before you sell a domain name. Then you will not encounter any challenges as you deal with the domain name.
1- Determine Domain Name Value
Before you put a domain up for sale, the first thing you should do is understand its value. You will have to price the domain name as you put it up for sale. It is also essential to keep in mind that most domain names you can find out there are pretty overpriced. Hence, it would help if you determined the exact price of your domain.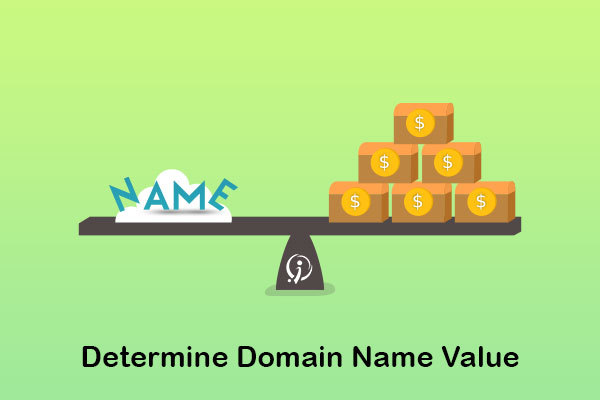 Some factors determine the price of a domain name. Let's go through those factors in detail.
.com domain names are usually having a higher value when compared to others.
Domains that don't contain any hyphens have a higher value.
If your domain is easy to spell, you can sell it at a higher price.
Shorter the domain, the higher its price would be
You can do a bit of research on the internet and see the price of other similar domains. If you are looking for a convenient method to do it, you may look at the Name Bio tool. It shares all information on the selling prices of similar domains on the internet. However, make sure that you don't just limit your research to this tool but get the most out of other available resources.
If you are looking for the what is a premium domain ? Visit this article!
2- Determine How You'd Like To Sell
The next thing you need to do is determine how you will sell the domain name. There are numerous methods available to sell a domain name. No matter what, you should look for a marketplace where you can find potential buyers. There are multiple methods available to determine how to sell the domain name. For example, you may take a look at Flippa.com, Afternic.com, eBay.com, and Sedo.com, which are pretty famous marketplaces that sell domain names.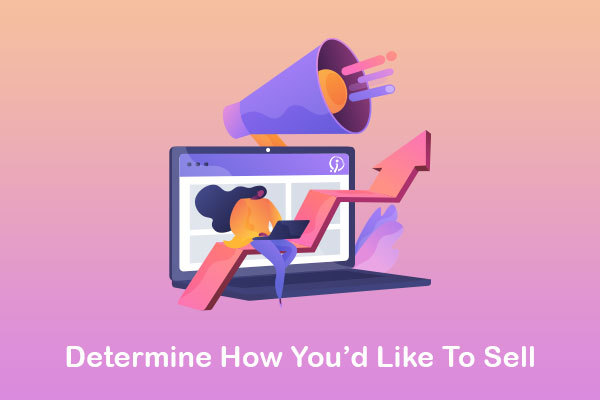 3- Check Your Contact Info Is Public on the Whois
Before you sell a website domain, you must visit the WHOIS directory and ensure that your contact information is publicly available on the internet. It is wonderful to keep information private. But when you are selling the domain, you need to make sure that information is publicly available.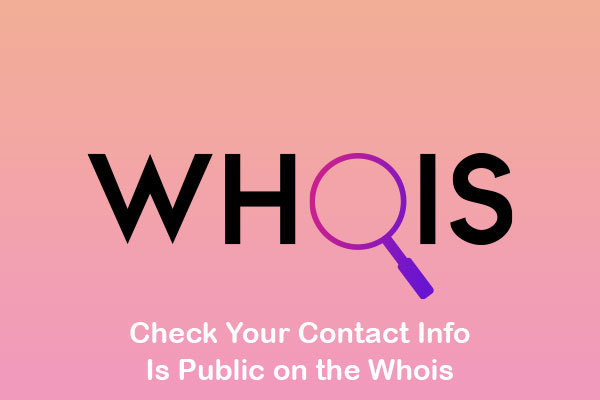 There can be a person who is willing to buy your domain name. That person will go through the WHOIS details and figure out the owner. If your contact information is available, he will quickly contact you. Hence, you can negotiate a price and proceed with selling the domain.
You can update WHOIS contact information via the website host. There are guides available for that. If you need any help, you may get in touch with the customer support team of your web host.
4- Prepare Your Domain Listing
You should first prepare it if you want to learn how to sell a domain name through a domain listing website. You can pick one or more marketplace to sell the domain name. Most domain sellers tend to upload their URLs and finish off a listing. However, it is better to make your domain listing look more attractive. Then you can convince someone to proceed with buying the domain; for example, you can think about sharing details about the age of your domain and the monthly traffic you are attracting. You may also think about sharing information such as domain authority. By highlighting all these details, you can justify the price to the buyer.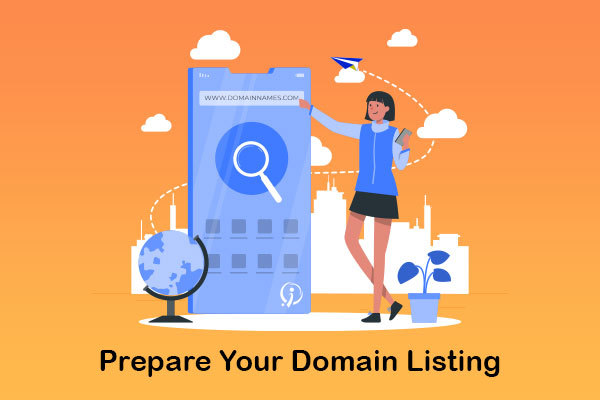 If you are interested to know different kinds of domains , don't miss this post!
5- Use an Escrow Service To Receive Payment
Once you find a buyer, you will need to accept the payment. Make sure that you get the cost before transferring the domain name. You will not get back the domain name after sharing it.
The best thing you can do to overcome riskiness in such a situation is to use a domain escrow service. The escrow service will hold the domain name until you receive the payment. This will help you stay away from scams taking place out there.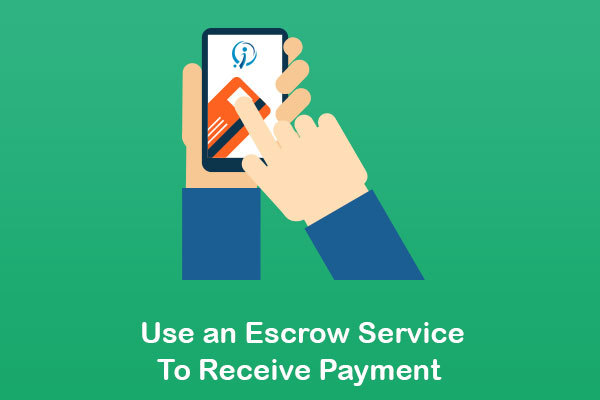 6- Transfer the Domain
Once you get the payment, you can initiate a domain transfer. The exact steps to transfer a domain name would vary depending on how you sell it. However, it would help if you started by submitting an authorization code. Then you will need to transfer the funds from your escrow service. There can be restrictions on the time that funds should be there in the escrow service. You should be mindful of this as well. It is essential to transfer the domain only if you have got the payment to your account.

Conclusion
Understanding how to sell a domain name can be lengthy. However, it is worth understanding how to do it. That's because domain flipping is one of the most successful businesses available for you to consider. You will fall in love with the rewards you can get from the domain flipping business. Follow these steps, and you can get the job done.