Having an SSL certificate is a must for a website nowadays. When you get your SSL certificate, you will see the need to renew it. It is something that you will need to do without having any excuses. From this article, we will be sharing the steps you will need to follow to renew your SSL certificate correctly. You can get all information you need from this article on how to renew an SSL certificate. If you have a question about "How to renew SSL certificate for website," follow this blog.
Why do you need to renew your SSL certificate?
Before learning how to renew an SSL certificate, you should figure out its importance. An SSL certificate comes with a validity period of one or two years. However, you will even come across SSL certificates that expire after just 90 days. Regardless of the validity period, you will need to consider renewing the SSL certificate when it expires.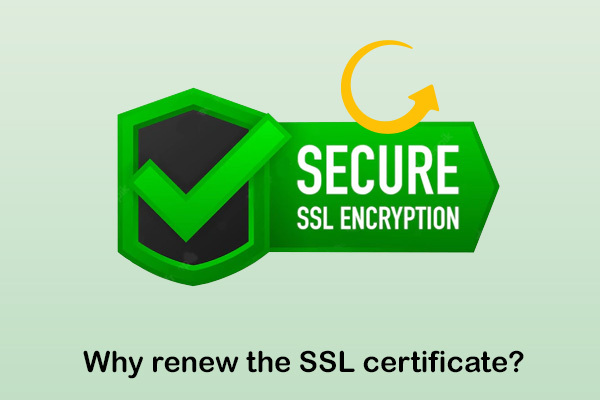 Your website's identification is validated by renewing the certificate. It ensures that the encryption you utilize is up to date, ensuring that client data is safe while in transit. SSL certificates used to be ubiquitous and could last up to 5 years. It was a practical solution, but it wasn't ideal security. Google has fought for a one-year norm for a long time.
Nonetheless, a year seems to be a lengthy period by current standards. According to the certification body, shorter expiration periods are needed to promote automation. The renewal process can be automated with many hosting services and names given. It has the potential to become the new norm, allowing us to benefit from the security benefits of shorter certification validity durations without having to execute renewals physically.
Many site owners overlook SSL renewals, which might result in the display of security warnings. Such security warnings can create a negative impact on your website. As a result, if you can't automate the procedure, you'll need to learn how to update your SSL certificate properly.
How to renew a certificate on a server?
Now you are aware of why to renew an SSL certificate. Here are the steps on how you can do it.
– Create a Request for Certificate Signing
A Certificate Signing Request (CSR) is a one-of-a-kind, encrypted text block containing information about your website that the Certificate Authority (CA) requires to release a new SSL certificate. It contains your domain name, company name, and location information. To renew your SSL certificate, you must produce a new CSR; an old CSR will not work. You could be able to create your CSR via your hosting admin panel, based on your host. Look for an SSL/TLS option underneath the Security menu. A request to create a CSR may appear here. If you don't have access to this feature, get a CSR from your hosting provider.
– Get your new SSL certificate and activate it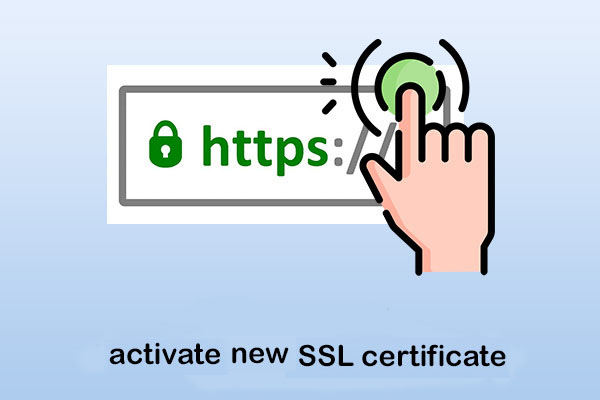 After generating your CSR, you may acquire a new SSL certificate via your CA or the other source. Follow the steps and enter all needed information, such as your previous CSR.
– Verify domain control thoroughly
Your site is not yet protected when you activate your SSL certificate. It must first be validated before your implementation and maintenance can be used. Digital Control Validation or DCV is another safeguard provided by your CV to guarantee that you are who you say you are and you now own the domain for which protection is requested.
Your CA will provide many options for confirming your identification, but most will allow you to do so by email. You'll get an email just at the address associated with your website if you use this approach. To finish DCV, follow the directions in the email. Owners of organization verified and extended verified certificates will be required to provide extra documents to complete validation.
– Put your new SSL certificate in place
You'll get your SSL certificate documents after your DCV is finished. Validation may take an hour to weeks, depending on your certification type, so plan your renewal appropriately. If you obtain a new certification from your server, it should be instantly uploaded to your website. If not, see your server's documentation for instructions on uploading and installing your SSL certificate. Then look for "HTTPS" in the URL and the padlock symbol in the browser toolbar on all your sites.
It's recommended to read our article about multi level subdomain wildcard SSL.
How to determine if my SSL Certificate is Expired or not?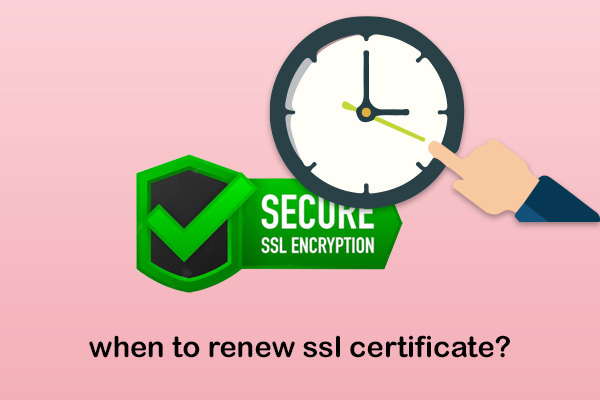 In most instances, it is pretty challenging to remember the expiry date of the SSL certificate. This is where you should think about using an online SSL checker. An SSL checker will assist you in figuring out whether the SSL certificate you have on your website is expired. If it is expired, you can proceed with renewing it.
If you are looking for the best SSL checker available, you may visit https://www.https.in/support/sslchecker. Just make sure you visit the website regularly and note the SSL certificate's expiry date. Then you will be able to proceed with the timely renewal of the SSL certificate to overcome the challenges that come along with it.
How long does it take to Renew an SSL Certificate?          
It would help if you also had a clear idea of the time it takes to renew your SSL certificate. The time taken to renew an SSL certificate would be similar to the time required for you to buy a new SSL certificate.
Multiple factors impact the overall time it takes to renew an SSL certificate. If you renew a Domain Validation SSL certificate, the process will take one or two hours to complete. However, renewing the organization validation SSL certificate would take around four to five days. Likewise, renewing the extended validation SSL certificate will take one or two weeks. Based on these facts, you can have a realistic understanding of the time it takes for SSL certificate validation.
Conclusion
Now you know why it is essential to renew SSL validation and the reasons to proceed with getting the job done. Ensure that you strictly follow these steps and restore your SSL certificate on time. Then you will surely enjoy the results coming on your way.