H
ave you ever thought about what is whois record? WHOIS is a commonly used Internet record listing that recognizes the domain owners and helps to get in touch with them. It's a form of internet service that lets you figure out who is responsible for this domain name. So you can look up a domain, find out owner of domain name or website details information easily via using this tool.<br /> There is much to cover, so let's dive in!
What Is WHOIS and How It Works?
WHOIS is a free internet service that helps users in finding a specific domain name and checks its availability. A WHOIS record consists of detailed information associated with the person, group, or organization that registers a domain name. This information includes the name and contact information of the registrants, the registrar's name and contact detail, server names, and the expiry date.
If we want to explain how whois works, we have to say that the registrars and registries manage this data, and the registrars are ICAAN approved. The detailed information is recorded by the registrar and then the key details get submitted to the registry that in turn maintains the central directory for the top-level domain (TLD).
In order to figure out different types of domain in networking , check this article out!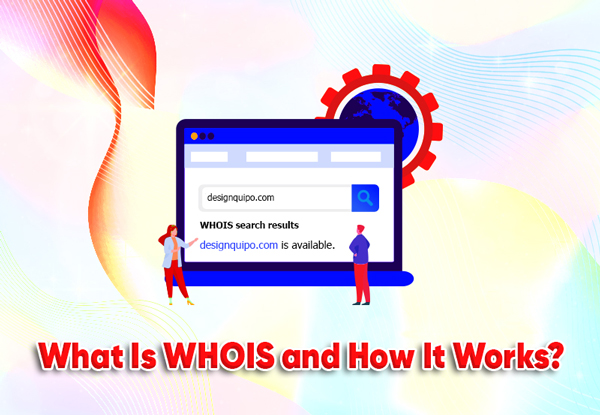 Where Does Whois Information Come From?
The registration information is made publicly available by the registrar, every time a new domain is registered. Given that there is no central data source of domain name enrollment information, WHOIS search engines seek out information throughout numerous registrars. Lots of registrars (organizations) give their very own WHOIS lookup solution, through several third-party WHOIS websites.
What Information Does Whois Provide?
One of the other important considerations among users is what is WHOIS information. There are innumerable businesses, individuals, and organizations that get their domain name registrations. Providing their identification details like name, address, email, contact numbers, etc. the information containing the registrant's details is known as WHOIS data.
The WHOIS record differs from registrar to registrar; however, they share all the essential information that is obtained during the registration. The information includes the central registry information such as domain name, the registered company, WHOIS server link, name server, the domain status, and the creation and expiration date. Once all the information is collected, the WHOIS client connects to the registrar's server and locates the domain name contact information that is being queried.
If you aim to know how to check the history of a domain name , check this article out!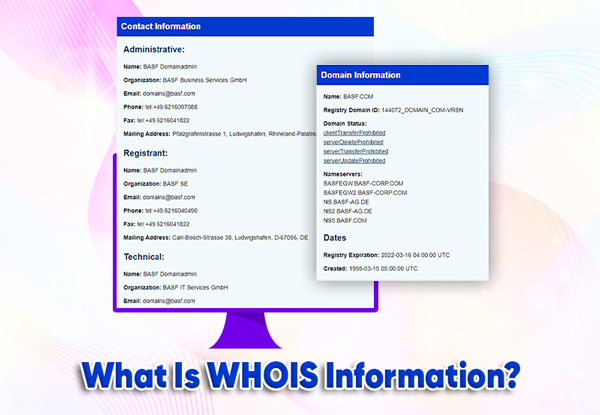 Also, the information includes the registrar information containing the contact information that needs to be kept updated. If any issue occurs regarding the domain ownership, it requires an accurate domain name ownership to resolve the problem. Everyone can easily identify the domain name registrant with a WHOIS protocol search.
The information in a WHOIS record is given while getting the domain name registered, however with time things might change and the information gets outdated. Hence, all the registrants must update the contact details as accurate and updated data is easier to follow up and get in touch with the registrant/ administrator.
If you desire to know more about how to hide domain information from WHOIS database, check this article out!
Why Are Whois Tools Important?
The Internet Corporation for Assigned Names and Numbers ( ICANN ) manages domain registration and ownership for various companies like GoDaddy , Tucows , etc. If you wonder why should whois databases be publicly available, we have to say that WHOIS records have shown to be extremely beneficial and also have turned into a vital resource for preserving the honesty of the domain name registration as well as site possession process.
2 Models To Store the WHOIS Resource Information
WHOIS generally offers two different models to store resource information as explained in the following: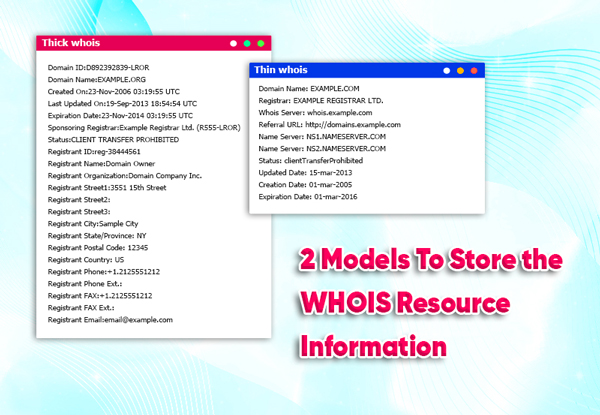 Thin Model
The thin model provides the registrar, name servers, and registration dates. To achieve additional information, a secondary lookup will be required at the registrar on file.
Thick Model
The thick model provides all the necessary additional information apart from information achieved from the thin WHOIS record. This information consists of the details about the domain owner, its registered location, its name servers registration, and expiration dates.
If you aim to know what is .htaccess used for , check this article out!
4 Important Sections of WHOIS Page Layout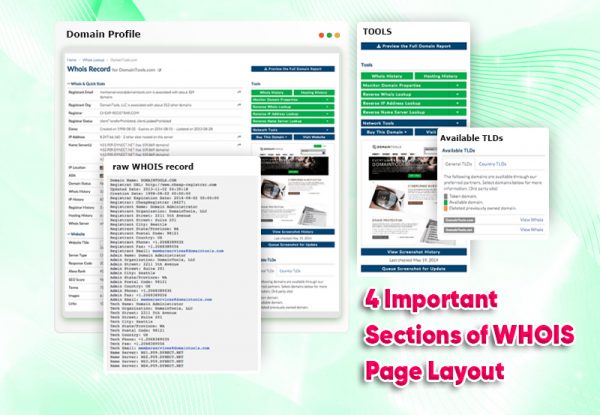 What Can Whois Be Used For?
As we discussed what does whois mean in previous sections, it is an essential tool for a proper DNS operation. Now another question comes to mind and that is what is the whois database used for. Some of its best use cases are as mentioned below: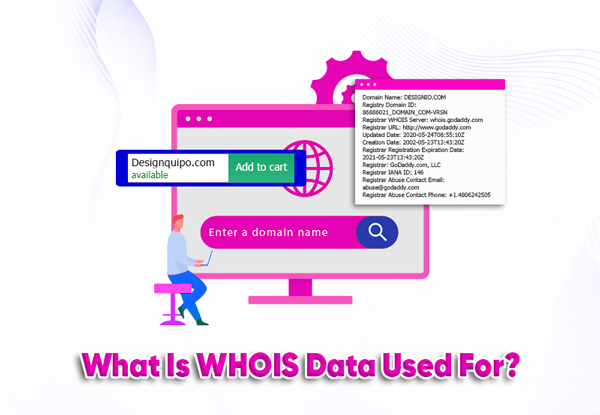 Hence, WHOIS proves to be an important query and response protocol that is used widely and plays an essential role. Answer to the question "what whois means" could be difficult to understand in the first impression, as it may require the practical experience of the service. Once you start checking the WHOIS domain details using the tools, the subject becomes easier to understand.
The WHOIS Can Never Be Used for Any Fraud or Spam Purposes
When information is made available publically, it may increase the risk of being hacked or spammed. There are some registries and registrars that provide privacy and proxy services that will only show the service contact information and helps in keeping the information safe for the users who don't want their details to show up in the database. Hence, the domain registrant's contact details will be hidden from the WHOIS record just by adding domain privacy.
However, there is an additional fee for this service and it must be noted instead of having a domain privacy service, there is no guarantee of anonymity. Registrar may release the private information legally.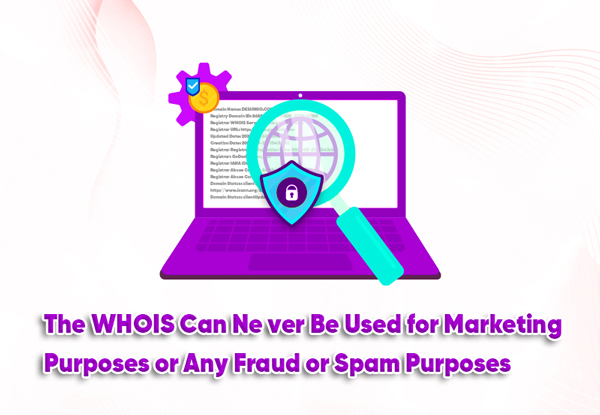 Frequently Asked Questions
Where Is Whois Located?
Whois is a query and response protocol that is generally used for querying databases that store the information of registered users and assignees of an Internet resource.
Why Whois Database Is Public?
The information of every domain name that is registered is stored in the whois database. It is important that this information is publicly available as it helps users all around the world to check registration and IP information easily.
What Is Whois Alternative?
There are some other tools that their function is similar to the whois tool:
Top technologies & expertise
jsonwhois.io
WebCargo
aaPanel – Linux control panel
WhoisAPI
Final Words
As we mentioned whois definition, it is a free online platform in which users who want to register a domain name, can check the availability of that domain. You can also use this platform to check the contact information of the registrar and the registry of the domain, server name, creation date, expiry date, and etc. Having accurate data makes it easier to contact a registrant.
Hope the information has put some light on what are whois tools and how they are used in the web industry. Check the WHOIS domain information of your own website and see how the information is presented by the WHOIS domain checker tools.