Have you ever thought about how to find all pages on a domain? You may think, why do I bother about old pages of the website? Even if there are pages in the background, what harm they would do to my site? The simple answer to this question is that every page of your website will be considered when ranking your site in organic searches. Moreover, the page that is not contributing to your growth is consuming some amount of server space and bandwidth.
In this article, we are going to explain how to check all pages of a website, and also how to find hidden website pages.
So there is much to cover, let's dive in!
Why You Should Know How To Search All Pages of a Website?
As the number of pages grows, the cost to manage the pages also goes up, which eventually contributes to the overall expense. The pages which are active in the background are wasting your money. Therefore, it is essential to find every page on a website.
Another important factor that you should know about the hidden page is that there will be a situation where people are visiting your website with a blank page. The page would have a script error. Visitors will leave immediately if they do not find the relevant content. It will have a bad experience for the visitors. You may be losing potential buyers on your website.
Such pages would have a high bounce rate. Google will note down the user activities and pages with a high bounce rate or low visit time. Such pages are pushed down from the Google ranking. That's why you must know how to find all pages on a website.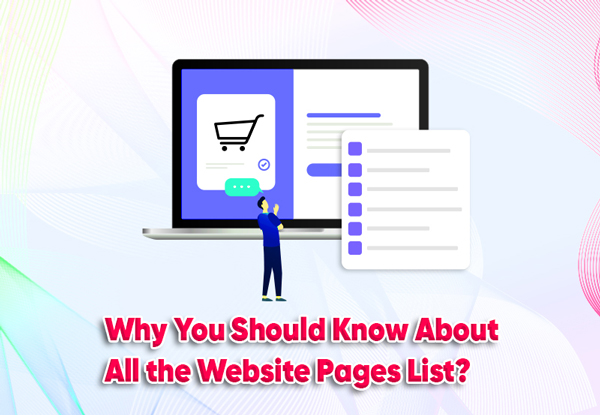 Websites are developed to serve the customer / Visitors. Pages of your website work as the entry gate of the website. Your website may have relevant pages with high-quality content, but these pages are not visible to potential customers or visitors. The search engines will not crawl them. Without crawling, search engines would never know what website pages list in the background.
As a result, it will never index on the search engine. Your target users will never get to see these pages if they are not indexed. They will be hidden from all the time-consuming web resources. Crawling and indexing is a continuous search engine that runs on a website.
Without knowing how to find new pages on a website, you will never know what to index or hide. Once you have the list of the website pages, you can submit them in the XML sitemap. Instruct the search engine to crawl and index the listed pages in the search.
To find out the keyword in domain name SEO impacts, check this article out!
How To Find Hidden Website Pages?
One of the common questions that come to mind is how to see hidden pages on a website? There are several reasons why your website pages might be hidden from you and search engines. When you build a website using the popular CMS, the software produces a large number of files that interact with each other to exchange information from one page to another.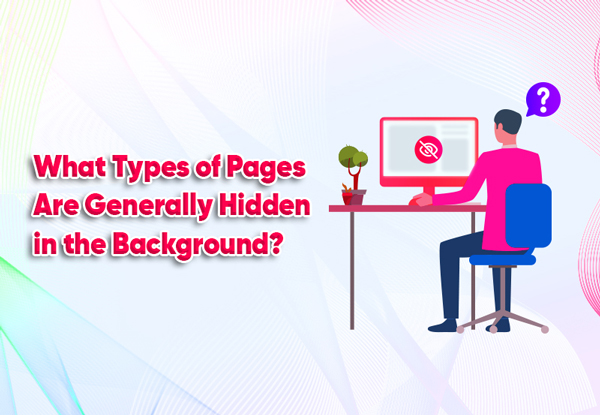 These pages are designed to fetch the content from the database. Various files such as temporary files, backup files, duplicate content files, error reporting files, etc. are automatically created on the server. These pages remain in a separate folder on the web.
As s owner of the website, you may not have the technical knowledge to find these folders on the server or detect what errors the script has caused. As a result, the created folders and pages will be there in the background which is not visible from the front end of the site. So it is vital to learn how to find all pages on a website!
Here are two ways that you can use to find hidden website pages:
1. Use Robots.txt Files
Website owners can hide their pages from indexing by adding the addresses of those pages to a text file named Robots.txt.
To find these hidden pages type [domain name]/robots.txt into the location line of browser and enter. Then replace the [domain name] with your site address.
Entries with the preface "nofollow" or "disallow" show website parts that are not accessible via search engine. Deny rules in robots.txt discourage search engines to crawl certain pages and directories of a website and major search engines usually respect such rules. But in some cases, some of them don't! If you want to restrict access to certain contents on your website you may use .htaccess or IP and Domain restrictions in Apache webserver or IIS respectively.
If you are willing to know what does parked domain mean , this article can help you!
2. Find Them Yourself Manually
For example, as a website owner who sells products via his website You can manually copy and paste your other products URL into your browser and edit it appropriately. If the browser does not show the page you are looking for, then it is hidden.
If you have no idea of which pages could be hidden, you can find them by organizing your website into directories and then you can add your domainname/foldername to your site's browser and find the way through the pages and sub directories. After finding the pages, you should add them to your sitemap and have a crawl request.
If you aim to find the answer to the question " is a subdomain a separate website ", check this article out!
What Type of Pages You Would Find on Your Website?
1) Error Pages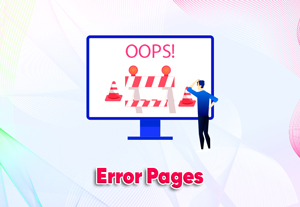 Modern CMS and wide verities of the template files produce the error message when the software not able to find the content on the server. The script error automatically creates the page in the background. Some error pages would have the error message, and some will be fully blank. The error pages need to be identified as early as possible to fix them.
2) Orphan Page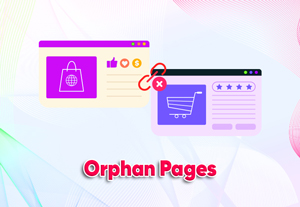 The orphan pages are the pages with no link from other pages of your site. Due to this fact, they are not discoverable while crawling your website by a search engine. Even the visitor who visits your site would never be able to reach the Orphan pages. The search engine crawler would never get to know such a page exists. So, you need to know how to show all pages of a website.
It will not appear in the search engine result until it is linked to some adequate pages. As a consequence, your page will never get visitors. Your website pages must link to one another or at least add them to the sitemap so that the search engine knows that there are pages in the background that need to be crawled and also knows about check all pages on a website.
Examples of Orphan pages are typo error, duplicate pages, syntax errors, expires content, pages created for A/B Testing, promotional landing pages, page created during the migration of the site, etc.
3) Dead-End Pages
Dead-end pages are one-way directional pages. Once the user reaches the end page, he/she has only one choice, to close the page and move to another site or go to the previous page. The dead-end page will not have any call to action or link to the other pages. Nothing is found on such pages.
It means you are losing your traffic from this page. People will be confused when they reach the dead-end page. They wonder what next to do on the site. Eventually, they will pass the page and close the window. Dead-end pages impact the search engine ranking as your users are leaving your site. You should know about these pages and take some action to redesign them or add some information, call to action so that people will stay on the website longer.
How To Find All Pages on a Domain?
In this section, we will introduce some practical ways to help you figure out how to view all website pages:
1- Using Your Sitemap File
The first way to get all pages of a website is to take advantage of your sitemap. If you do not have a sitemap, a sitemap generator can help you to generate one for yourself. Everything you need to do is enter your domain name and the sitemap will be generated for you.
You can easily find all website pages using the XML Sitemap. The XML Sitemap is the precise way to count the number of pages without much effort. You can use this method for any website because the Sitemap is accessible to all users. If you have the site URL, easily open the Sitemap on the browser using one of the below URLs:
http://sitename.com/sitemap_index.xml – For a site having multiple Sitemaps
http://sitename.com/sitemap.xml – For a site having a single Sitemap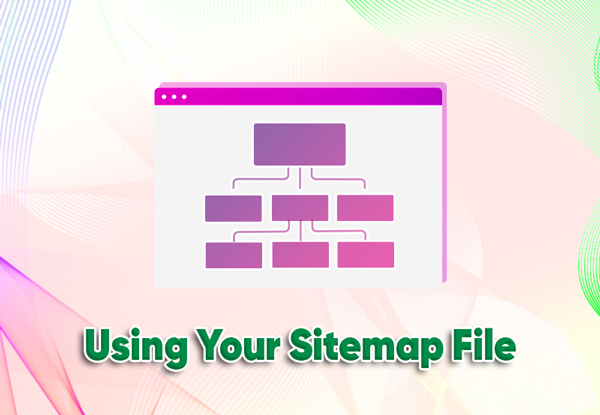 You may need to count manually either one by one or copy the XML to an Excel sheet and count it if the count is not shown on the Sitemap. So you can also use online Sitemap or link checker tools for this purpose when the size of the site is smaller. As you can see, using your sitemap file helps you find all pages on a domain.
2- Find All Pages on a Website Using Your CMS
You can also search all pages on a website from the CMS, while your sitemap does not contain all the links or, your site is powered by a content management system(CMS) like WordPress. To find all pages on website, using a plugin like Export All URLs can help.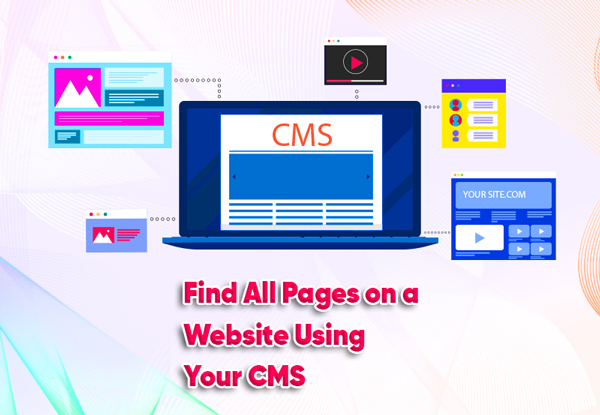 3- You Can Take Advantage of a Log
At this level to find all pages of website, using a log can be efficient. Keep in mind, a log of all the pages served to visitors also comes in handy. In this regard, you can log in to your cPanel, then find "raw log files". On the other hand, you can request your hosting provider to share it. After that, you get to see the most frequently visited pages, the never visited pages and, those that have the highest drop-off rates.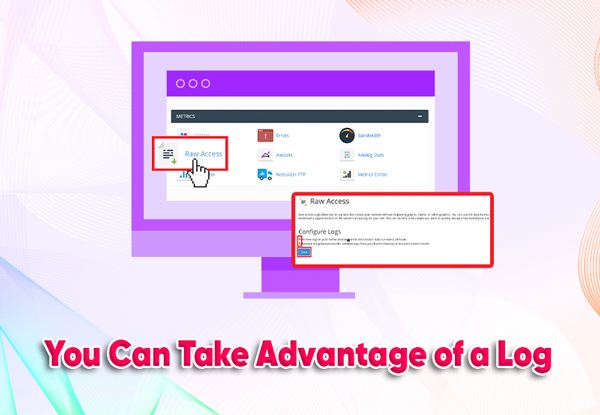 4- Using Google Analytics
Crawlers are not able to find orphan pages so this is the place that Google Analytics comes on the scene. This method only works for the websites that were linked to the owner's Google Analytics account from the beginning.
Steps of finding all pages via Google Analytics:
Step 1: log in to your Google Analytics account.
Step 2: go to "Behavior", "site content" and at last "all pages"
Here you can see the pages that it is hard to find through your site so they have a small number of page views.
Step 3: Click on "pageviews" and sort the page URLs from least to most pageviews. Here you can see the least visited pages at the top.
*try to set the time range before the connection of your website to Google Analytics. You should watch out for the data sampling issues.
Step 4: now it's time to scroll down. Try to find pages that have way more visits than orphan pages and stop at the first one of them. All of the pages at the top of this point are orphan pages. export the data into a .csv file.
Step 5: the data we exported from Google Analytics is not in URL format. For fix this problem we need to make a spreadsheet with three columns. The "A" column (first one on the left) should be your SE Ranking. The "B" column (the middle one) should be your home page URLs and the "C" column (last one on the right) should be your Google Analytics data.
Step 6: use the "concatenate" function to mix the values of columns "B" and "C" in column "D". now drag the box down to have a full list of URLs. This new column would be your Google Analytics URLs.
Step 7: here are two ways to do this step: you can manually look for the missed pages by comparing the "SE Ranking" column with column "D". this will take a lot of time!
Or
You can use the "match" function to see if every value in column "D" is present in the "SE Ranking" or not. To do this, click on the first box of the "E" column and enter the function then drag the box down to the last value.
Values with no match are shown by "#N/A" in match column (E). in fact these values are your orphan pages. Now you can insert them into a new spreadsheet.
Note: You can easily sort your data by clicking on the column first and then choosing "data" in the top left of the window.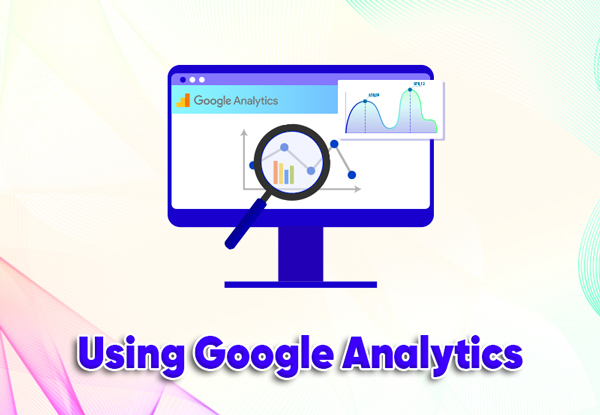 5) Using Google Search Query
Type www.abc.com into Google search query. Then replace "abc" with your domain name. the search results include all the URLs that have been crawled and indexed by Google. Afterward, you can copy and paste all of them onto an excel spreadsheet.
Now, what can you do with your URL list?
a) You can manually compare them with log data.
By doing this, you can see all pages of a website without having any traffic or those pages that seem to have high bounce rates. Then you can use tools to look for inbound and outbound links for pages that possibly could be an orphan or dead end.
Another way for doing this is to download all of your URLs and your logs as a .xlsx (excel) file. Place them side by side and use excel's "remove duplicates" option. Follow the instructions step by step. In the end, you will only have orphan and dead-end pages.
The third way to get all website pages is copying your URLs and log list onto Google sheets. Then you can use the "VLOOKUP" formula to find out which one of your URLs is not on your log list. These missing pages are orphan ones. Make sure to put your log data on the first column (left side).
b) You can use site crawling tools by loading your URL list onto these tools and wait for them to crawl the website. Then you can copy and paste all of the URLs onto a spreadsheet and find out which ones could be orphan or dead end.
These two methods mentioned above (a & b) are easy and fast so they can save a lot of your time.
6) Using Google Search Console
Some of the pages could not be found by previous methods. These pages are only accessible to Google so using the Google Search Console can handle this issue.
Steps of getting list of all pages on website via Google search console:
Step 1: Open your account and go to Coverage.
Step 2: select "all known pages" instead of "all submitted pages" and enable you to view only valid pages. Here you will see two types of pages, submitted and indexed or indexed, not submitted in the sitemap.
Step 3: search for pages that we were not able to find by previous methods. If you find any of them make sure to check that they are set uprightly in your website's framework.
Step 4: select "Excluded". This will show you the pages that were not indexed by Google and won't appear in it. after this step, you have to do some manual work so take your time!
Step 5: you can see lists of Excluded pages like those crawled- currently not indexed, blocked by Robots.txt, duplicate without user-selected canonical, and so on. Here you can have complete access to every single page on your site. Now it is time to compare the orphan page data with the data of this list then you will have a general overview of all of your website's pages.
It is better to repeat this method once or twice a year to find all pages of a domain that might be unnoticed.
7) Use the Chrome console
Another way to find links on a page (note this method only shows links on a page, not all pages) is to use the Google Chrome console.
Just right-click inside the page or press the F12 key on the keyboard, enter the console and paste the following phrase there; you can easily find all the links inside that page:
urls = document.querySelectorAll('a'); for (url in urls) console.log(urls[url].href);

You can also run the following code to write all the links in an array
Array.from(document.querySelectorAll("a")).map(x => x.href)

8) Use ScreamingFrog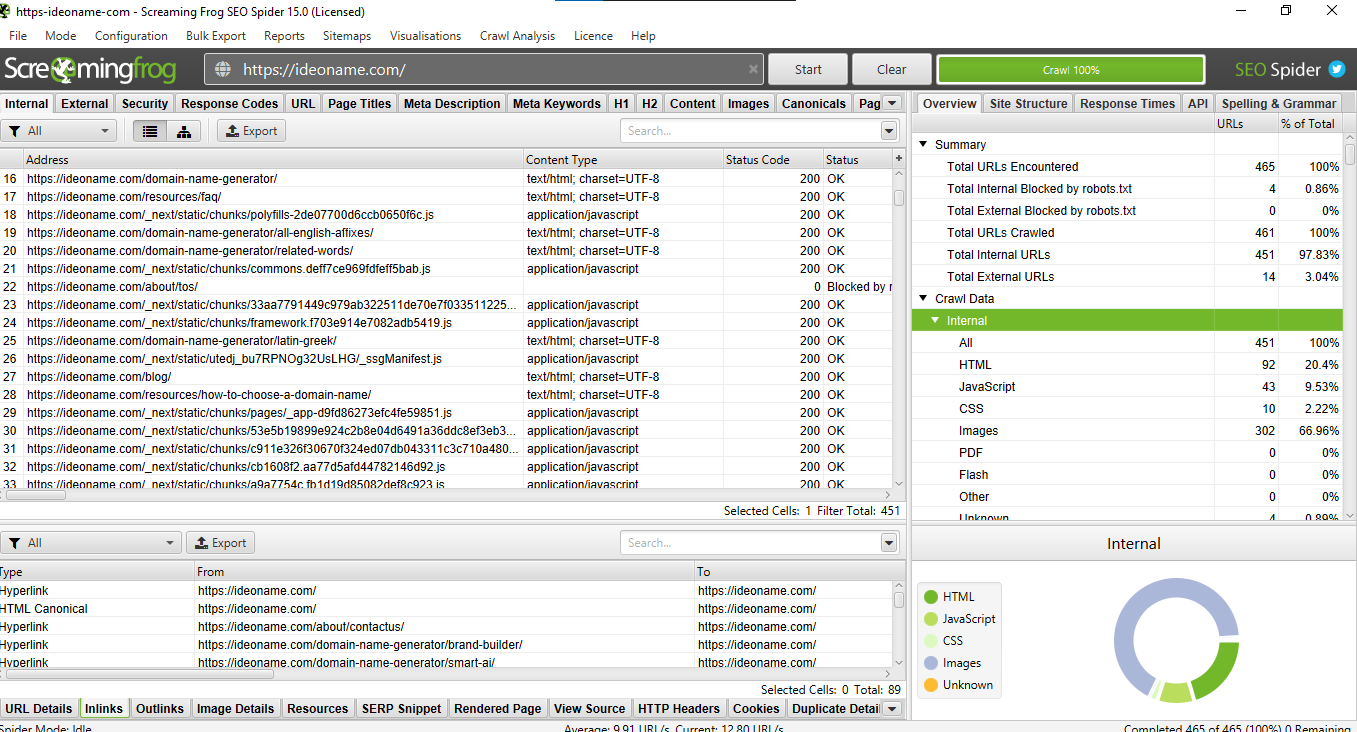 If you still have questions "how to see all pages of a website", Another of the best internal and technical SEO tools is accessible ScreamingFrog. You can download this program from this link. Just enter your site address and wait. This program shows you all the pages of that site with all the SEO specifications, including the title, etc., in an orderly manner.
You can also use the spider button to tell Frag Scruming what pages and files you want to show you and optimize and organize your data.
9) SE Ranking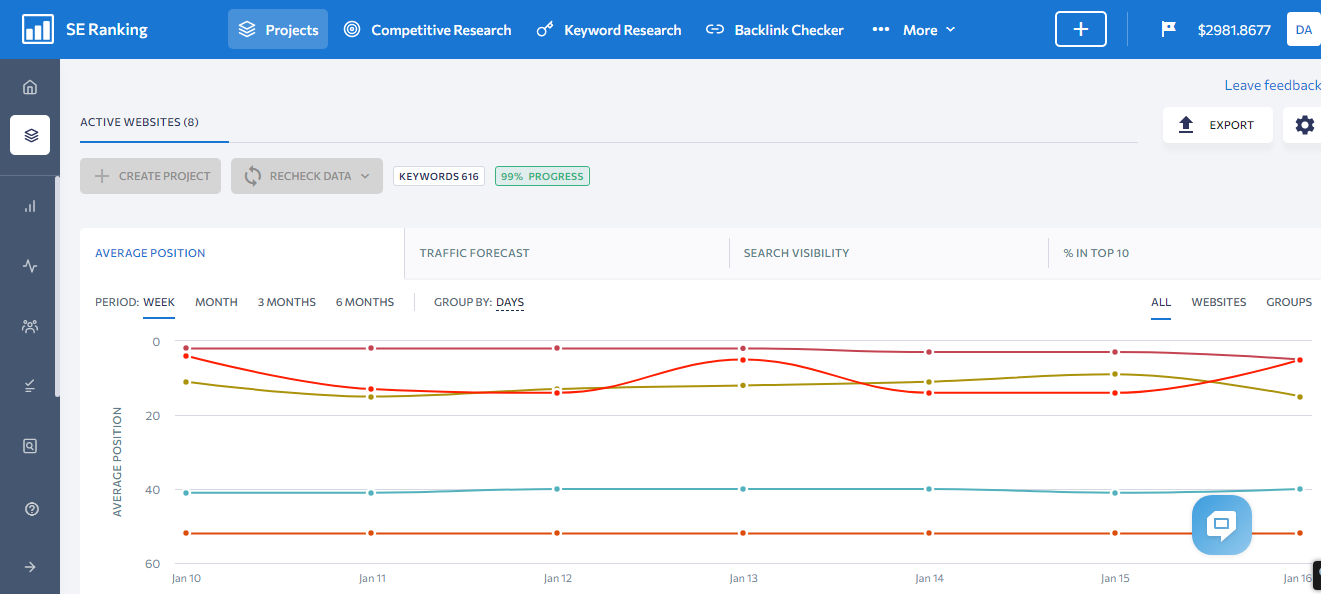 Another tool is to find all the pages of a site that works like scrambling is SE ranking. You can enter the link of your site or others, and through the menu settings, select the items you need and wait for a while for the tool to do its job.
You can enter your Google Analytics account, search for your console, and find exciting data.
10) SEOptimer
This tool allows all pages on a website to be SEOtimer. You can start by going to "Website Crawls" and entering your website URL. Hit "Crawl", And after a short time, it will find all the pages of your site
Frequently Asked Questions
How Do I See All the Pages on a Website?
There is a simple way that you can search all pages of a website:
Go to the Google search bar (or address bar of your browser)
Type "site:" followed by your domain name (site:mydomainname.com)
Follow the domain name with a single space. Type the search phrase
Click Enter/Return to start searching
In this case, you can utilize the way Google list all pages on a website.
What Is a Tool To Find All Webpages on a Domain?
There are different tools that you can utilize to see all pages on a domain, such as:
Your sitemap file
Your CMS
Using a log
Google Analytics
Google search query
Google search console
Final Words
In this article, we have studied how to find all the pages on a website and why it is critical. We have also found concepts like orphan and dead-end pages, as well as hidden pages. Finding all pages on a website would enable you to optimize your website better for the search engine ranking. Also, it will improve the quality of your site. Your users would love to spend more time on your site when they find relevant content with no dead-end pages.
Finding all the pages on a website would become easy when you use free tools that crawl the website and provide a comprehensive list of the available pages. Hope the article has helped you to learn how to check all pages in a website.