We are living in a world where people prefer to buy goods online. Therefore, you can think about starting an online store without keeping a second thought in mind.
If you have that idea, you will start wondering how to create an online store. From this article, we will share a few tips with you on how to set up an online store and make money out of it.
How to create an online store
There are a few essential steps that you will need to follow to learn how to create an online store.
In this section, we are going to share those steps in brief. Anyone interested in setting up an online store may learn more about these sections.
– Understand what to sell online
The first step to creating an online store is to figure out what to sell online. This is where you should pick a niche. Likewise, it would help if you also defined a target audience.
It would help if you also did a bit of competitor analysis. This process might take some time, but it is beautiful to focus on it. That's because the time you spend on it can deliver excellent returns in the future.
– Select an ecommerce platform
Then you come to one of the most critical steps on how to start an online shop: selecting the eCommerce platform.
There are a few prominent eCommerce platforms available to select, and you may proceed with one of them. Shopify, WooCommerce, and BigCommerce are to name a few.
– See how you are going to the source and fulfill orders
If you can manufacture the product or find local suppliers, you can take care of the order fulfillment part independently. Or else, you will need to partner with one of the drop shipping service providers.
– Get your domain and web hosting
You can get hosting by default when you proceed with a platform such as Shopify. But you will have to purchase hosting separately for an open-source eCommerce platform like WooCommerce.
You should also pay special attention to the domain name. It should be something that people can easily remember and use to access your website.
– Design your online store
Once you are done with hosting and domain, you can install the eCommerce platform and proceed with designing. The good news is that you will not have to do it from scratch.
That's because you will be provided with numerous themes to select from the online store that you select. All you have to do is to pick the most appropriate theme out of them and go ahead.
– Connect a payment provider
It would help if you connected with a payment provider to accept and process payments. This is another critical step you should not ignore as you go through the process of starting an online shop.
Make sure that you have at least a few different payment providers so that you will be able to provide a better choice for the customers who are about to buy goods from you.
– Promote your online store
After creating your eCommerce store, you will also need to consider promoting it. This is where you should be equipped with a marketing strategy.
Based on that, you can start your marketing campaign and get people to come on the way of your online store. This will help you to get more people to buy products.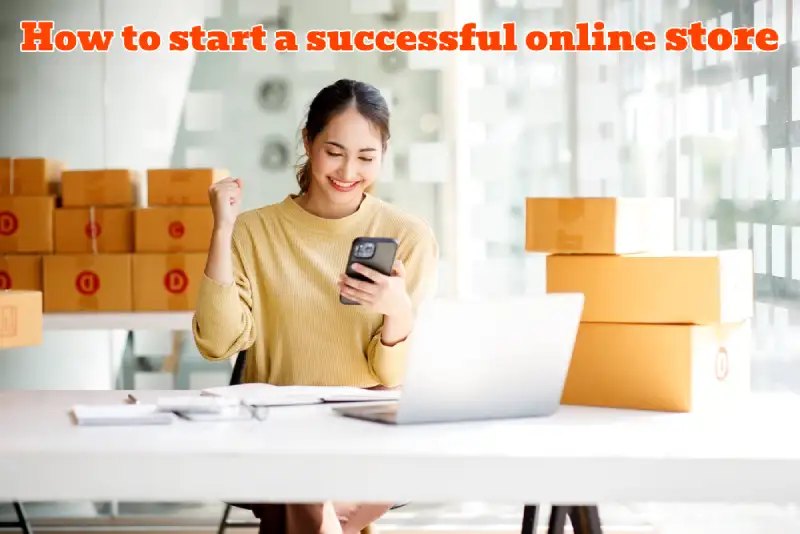 Start an online store with no money
Online shopping can help us with saving money. Likewise, you may also think about starting your online store without spending much money out of your pocket.
This is where we encourage you to use open-source platforms as much as possible. WooCommerce would play a significant role here.
WooCommerce is an open-source eCommerce plugin that is available for WordPress. You can install WordPress on your web host and get the WooCommerce plugin.
There are numerous free-to-use themes available for WooCommerce as well. You can use them and build your website without spending a fortune.
Here, you will only have to spend your money on domain and hosting, which is relatively cheap. You can follow a tutorial on how to start a successful online store and go through these steps to get the job done.
Ideas for starting an online business
Now you have a basic idea of how to create a successful online store. But before you start, it is better if you can brainstorm some ideas on how to start a profitable online store.
We encourage you to optimize a popular product and build your online store around that. If you want inspiration, you may take a look at the Best Sellers List on Amazon.
Deep dive into your research and determine what products are highly in demand. Then you can use a profitable product or a set of products you can quickly sell.
In the meantime, it is better if you can search for an untapped market. Have you ever encountered a situation where you wanted to buy something online, but it was unavailable? Then you can think about proceeding with how to build an online store around that.
But before you build, you should also check and confirm that people willing to buy the same product are out there. Then you can make your online business much more successful.
Another great thing that you can do is to follow the trends. If there is a viral topic, people are interested in doing more research around that.
Moreover, you will be able to find people interested in purchasing products around that as well. You can get the most out of such people and start your online store.
However, it would help if you were extra careful when you follow trends and start a business. That's because you must have a proper strategy to keep your business going, even if the trend ends.
What do you need to start an online store?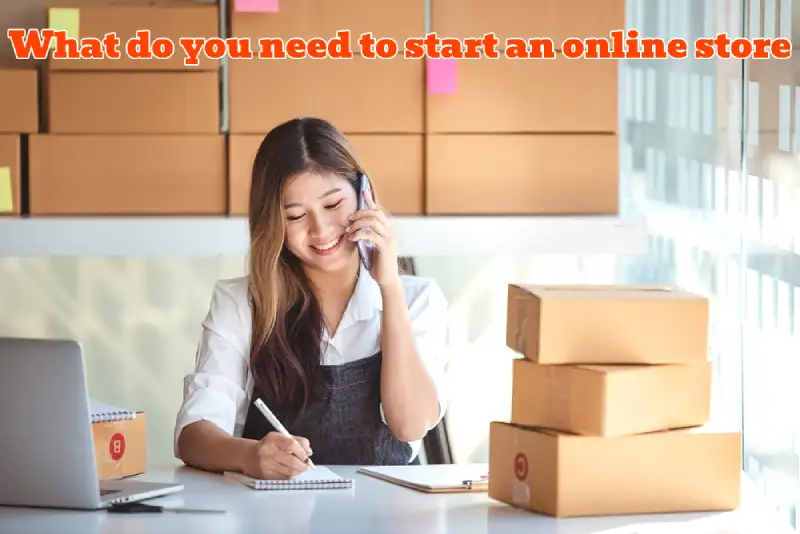 Now you must be wondering how to start your online store. This is where you will need to be equipped with a few things. Below are the essential essentials you should have for starting an online store:
A project proposal
Ecommerce platform
Website domain
Web hosting
Payment provider access
Drop shipping supplier (if needed)
Branding strategy
Conclusion
Now you have a clear picture of how to set up your online store. There is no need to seek the assistance of a professional web developer because you can get most of the work done on your own.
You can even find step-by-step tutorials on the internet, which you can follow. Use one of them, and get your online store up and running without a problem.