When you want to initiate your online presence for your business, you come across this common question "what are the best domain extensions for SEO?" There was a time when one had to handle a few domain extensions but that era has undergone a significant change. In this era, there are plenty more top domain extensions to handle and one comes across more links in the form of yourwebsite.com and yourwebsite.org. There is also the scope to select country codes.
In this article, we are going to answer the question "do domain extensions matter with search rankings SEO" and why it is beneficial to use them. So if you want to maximize the traffic to your website, stay tuned!
Domain Extensions Are Vast Today
As you search for the best domain extension to use, you will feel that it is a vast topic. There is scope to open a dictionary and randomly select a word. There is a good scope that it should work. The popular trend today is topic-based domain extensions. There are plenty of new themes in audio, coffee, holiday, etc., that play the role of extensions. This is a list, which should constantly be on expansion mode. So, as a result, it is essential to search for new domain endings that may suit your business.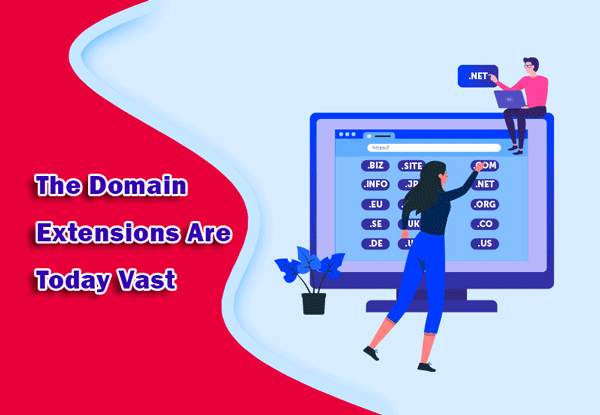 The Initial Focus Could Be Domain Suffix
When you want to start your online business, you have to decide on your domain name and the best domain suffix that suits your business best. The entire domain name consists of three parts, and the suffix consists of the top level. There is plenty of demand for a .com domain, and as many as %52 of the website owners prefer it. There are some key factors to consider as you pick a domain ending amongst the most used domain extensions for SEO. Some of these factors are:
The readability factor is essential, and it should be easy to read

Use broad keywords and also completely avoid keyword-rich domain names

Avoid hyphens at all costs
If you aim to utilize a website name generator tool to help you choose the best domain name available for your brand new website, click on the link provided!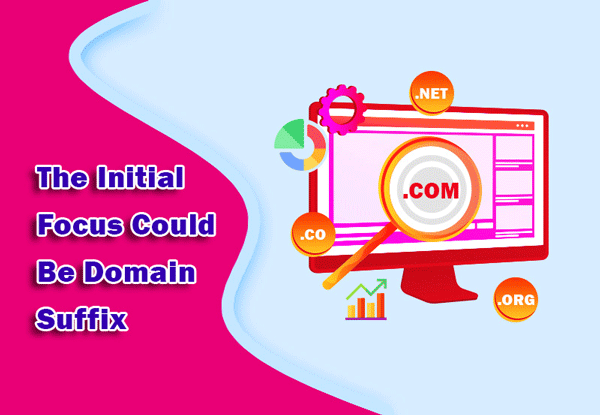 Which Domain Extension Is Best For SEO?
It is essential to discuss features of a domain extension, making it a perfect option. The popular opinion is that the best domain extension for SEO can impact the power of the link; in other words, it results in an SEO-friendly domain.
There is undoubtedly a need to think on these lines, but we would like to say that this belief is overhyped. As you look at some of the popular powerhouse domains such as .edu and gov, there is something common to notice. One will see that they are highly regulated. These are the US government-registered domains, and the regulation makes sure that the average quality and trust factor has been looked into. So when it comes to domain extension selection, consider this qualification.
If you desire to learn seo domain name tips , click on the link provided!
What Are the Five Most Common Domain Extensions?
Choosing the most popular TLD which is recognizable, could help with your online business branding. We are going to explain about the best SEO domain extensions which can help you maximize the direct traffic to your website:
In the following, we will discuss each one separately and mention for what business they can be used:
1) .Com Domain Extension
The .com domain is one of the good domain extensions for SEO, and you must note that the largest and most popular search engine (Google) has a bias towards it because it is the oldest.
As an SEO professional, one might just wonder why Google has given this domain so much authority. It is because it has a human interaction with the search engine. SEO experts will prefer cognitive fluency, which is possible from a top-level domain that is easy to use and familiar with.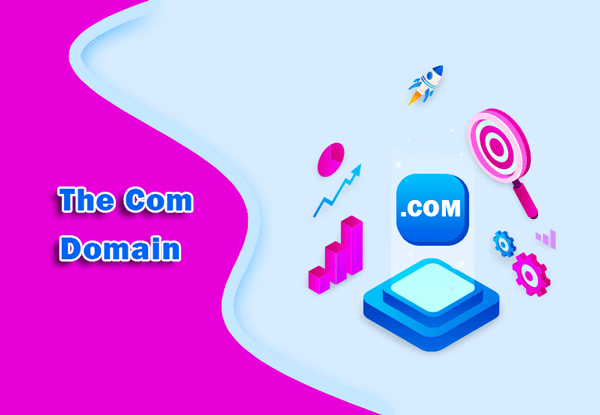 You can try it out and open a website with a domain name such as yourbusiness.com. You will see that it gets more authority on Google than any other domain link. There are surely more suffixes in the form of a .net and .org. These suffixes tend to share the birthday with Google, but despite that, it is only the com, which is the default domain for Google. This is the reason why com is amidst the best domain extension for websites. There have been multiple uses of this domain across various industries. It could, however, be tough to find a com domain and plenty of them have been taken at a premium price.
If you are willing to learn how to increase website domain authority , don't miss this post!
2) .Net Domain Extension
In this article, the focus has been on using com as a domain name extension and avoiding the net domain. This domain name is derived from the network, indicating that it is created for network technology organizations. Take a look at why this domain extension is not the best domain extension after com:
The .com domain is a lot more in use than the .net and the big limitation for the latter is that it is created for network organizations. On the contrary, the .com domain can be used for products and services.
The .com refers to a commercial domain whereas the .net represents only the network.
The .net domain websites require extensive online marketing campaigns and this is something, which you get away with a .com domain.
The reach of the .net domain is limited to email and networking service providers. The big eCommerce sites, web platforms, and personal blogs will find it smooth with the .com domain. So if you are looking for the best domain extension for a personal website, the .com can be a good choice.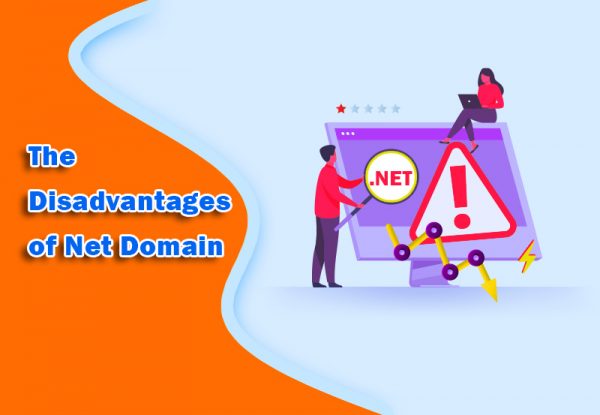 There have been plenty of discoveries, but surely the substitute to .com has not arrived. The .com domain can be referred to for multiple entities, but on the contrary, the .net domain is only suited for internet operators and computer service providers.
In order to check the country domain extensions , please check the link provided!
3).org Domain Extension
If you wonder that non profit groups prefer to use which TLD, we have to say any person or entity can use the .org extension, even though it was initially designed to represent not-for-profit organizations. It's also an approved option for many non-governmental organizations, politicians, political parties, nonprofits, and online communities.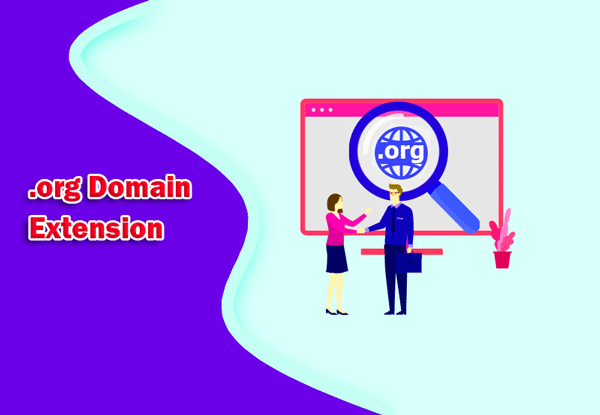 Many web users relate .org to a trustworthy and reliable source of information, but they don't commonly associate it with commercial brands. Since the .org extension is one of the original TLDs, it carries a lot of the same search features as .com. Additionally, .org is less popular than .com, which means you have a good chance to earn your perfect domain.
In order to know more about the gtld meaning , click on the link provided!
4).Co Domain Extension
One of the best alternative domain extensions is the .co extension. It is originally designated the country code for Colombia but has become a popular option for global domains. The .co TLD is a familiar acronym for corporations, company or commercial ventures. So this simplicity has led many progressive businesses to build their brands on a .co.
If you're a young startup that markets as original or unique, creating a website with .co makes sense. While .com might be the most popular and widely accepted, .co is newer, shorter, and more consistent with the shortness of younger generations. This could be a great way to enlarge your brand and target a younger demographic.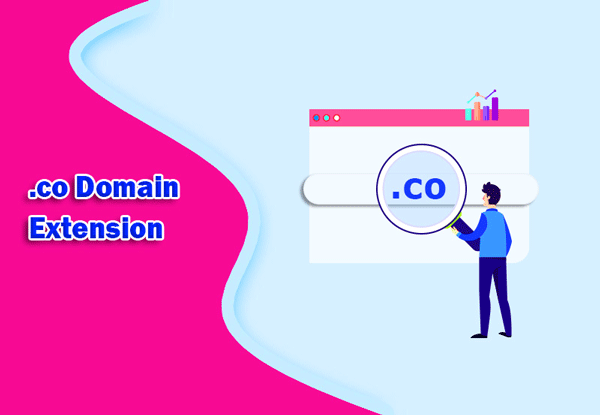 You can also consider registering a .co extension because of its domain availability. The .com domains are rarely available, as mentioned previously, and if they are, you'll have to pay more than you might like. However, .co gives you more flexibility and options and is less sought.
To find out the answer to the common question " how to hide domain information from whois ", click on the link provided!
5) .Us Domain Extension
One of the best domain endings for SEO is .us which is open to anyone. The .us is reserved for citizens and entities in the United States. In fact, you can be an individual, corporation, or nonprofit organization, but you must have your business registered in the United States or must be a permanent resident. The websites that really excel with a .us extension brand themselves with American identity and aim to evoke patriotism.
If you are interested to know different types of domain extensions , this article can help you!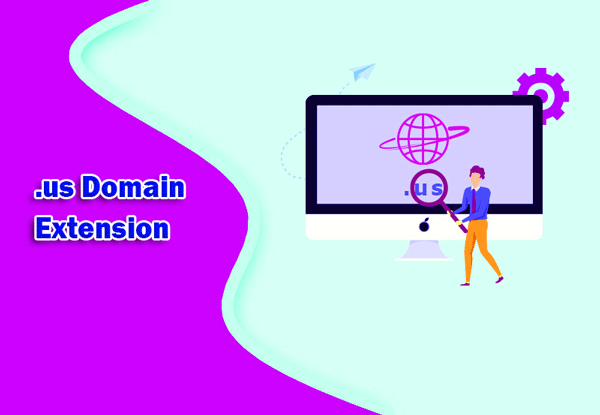 What To Avoid When Using Domain Extensions?
The com domain is one of the most popular domain name extensions 2021 but despite that, multiple alternatives are cropping up. If you are doing SEO for a brewery company, one might desire to use TLD. It could be good from the perspective of the business but at the end of the day, it is about online visibility.
In this segment Com simply scores much higher than any other kinds of domain extensions. The experience tells us that Google has a history of returning web pages despite a top-level domain. The key here will be to refrain from suddenly using new domain extensions.
In order to know what is TLD top-level domain name, check this article out!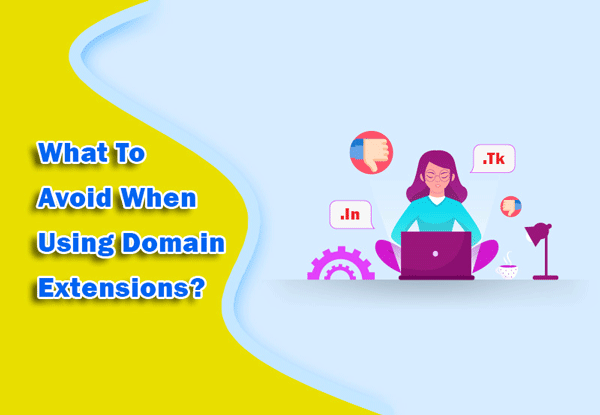 Best Domain Extension for Blog
Thinking of setting your own blog? Well, it may seem complicated at first, but If you know the steps, it will be as simple as pie. Have you ever asked yourself: what are the best domain extension for blog? Fortunately, there are some top domain extensions that set your blog apart from the others:
.blog: easy, recent and memorable: when it comes to blogging, what better than a relevant domain extension? Whatever your blog is about, .blog can make a better interaction between you and the audience group.
.com: all-time favourite: when users enter their browser, the first domain name that comes to their mind is .com! It is easy to spell, whether you're setting up a fashion or music blog, .com can make your blog brandable and easy to access.
.cool: short and cool, just like its name!: this domain name is intended for any type of blogs, especially fashion, cooking and travelling. .cool is one of those extensions that can attract a variety of audiences.
.Fun: let the good times roll with.Fun domain extension! An uncrowded, simple and unique domain space for those who are setting up comedic and goofy blogs, take advantage of this domain name and stand out in your competitor's mind.
In order to check the how to find all pages on a website, please check the link provided!
Incredible Tips for Choosing Innovative Domain Extensions
First of all, congratulations on coming this far. This step, choosing a domain name, is essential for your search rankings and evaluating your website:
Keep it creative and short: a short and brandable domain extension is what you need. Want to come up with the right name? Keep listing your ideas and suggested names to come up with a conclusion.
 Expanded and high related: do not limit your domain extension to a specific subject, for example, if you are a chef, choose something unchangeable and memorable during the lifespan of a website/blog.
 Act smart: if you have chosen your favourite domain extension, what are you waiting for, register it as fast as possible before someone takes it.
 Domain name generator: this tool(Domain name generator) can help you with your blog domain extension, how does it work? All you have to do is entering your specific keywords to be aware of the related and same websites and blogs instantly, by the way, avoid choosing similar domain names.
Hyphens are toxic: if you want your blog to spread quickly, then avoid using numbers and Hyphens, imagine popular blogs, can you see hyphens and numbers between the letter? Definitely not!
 Niche keywords(Leave room for improvement): for those who are looking for specific and long_tail keywords, these type of keywords are the answer. Sometimes short_tail keywords do not have relevant leads, in this case, you need to focus on finding the right and relevant niche keywords.
If you aim to find the answer to the question exact match domain penalty, check this article out!
Best Domain Extensions for Personal Website
Congratulations on your new personal website! Purchasing domain extension is a crucial task for your personal brand, choosing a proper TLD can lead to a search ranking improvement. There are some options available for your personal portfolio website:
It's suitable for every purpose, just like .com. with XYZ you can have the website you've always dreamed of. Whether you're starting up a personal or business website, XYZ domain name is one of those top_level extensions give you a chance to connect with audiences all around the world.
A Different, popular and personal domain extension. Don't worry, is ranked by google search engines just like other similar domains, planning to create a friendly and trusted online space? .Me domain extension is all you need for personalizing your brand.
Seo friendly and safe, let audiences identify you with this manageable top-level domain extension. No matter you're representing your profession or just sharing your favourites, Anyone can own it.
What Are the Worst Domain Extensions?
On an ongoing basis, studies of the Spamhaus have shown the worst domain extensions. Their methodology is to search the internet through various domains and measure how many they see, and compare it to how many are spammy.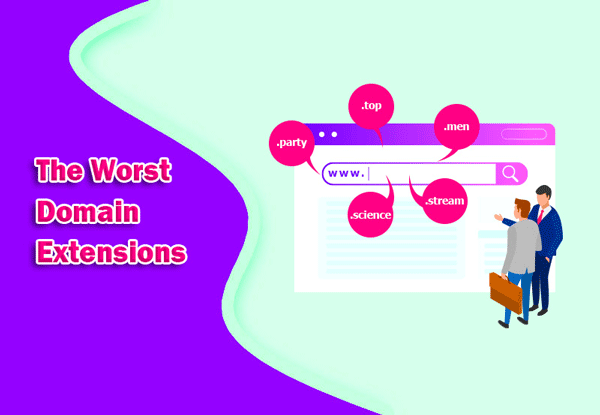 Remember, using the worst top-level domain isn't going to hurt you, as long as your website is high-quality and stays within the bounds of typical white hat SEO rules. It only hurts when you get lost outside of those rules and have a website of questionable quality that Google will use your spammy TLD against you. In other words, these cannot be the same as the best domain extensions for SEO. Their data comes from their domain block list.
The top five worst and spammiest domains, according to their data, are:
.science, with 92.7% of domains they've seen identified as bad
.stream, with 89.9% of domains, they've seen measured as bad
.men, with 73.9% of domains they've seen identified as bad
.party, with 79.3% of domains, they've been considered as bad
.top, with 60.6% of domains they've seen identified as bad
If you aim to know the best htaccess mobile redirect generator tool, check this article out!
Frequently Asked Questions
Does Domain Extension Affect SEO?
The truth is that domain extensions have a slight impact or no effect on SEO in Google and other search engines. If you ask yourself does domain extension matter in SEO or not and if you are concerned about local search results, then country-specific domain names have some edge but at the end of the day, the domain name extension is not something you should worry about for better search rankings.
Is .com or .co Better?
The .com domain suffix is a better choice for commercial businesses for sure as it is more familiar and ranks higher in SERP. But also .co domain extension can be a good option when the .com domain name has been taken. By implementing SEO practices you can rank well for it but it will never outrank a .com domain name.
Does It Matter What Domain Extension You Use?
The answer to this question is definitely yes. As an example, if you want to target local people, it would be better to utilize country-specific domain extensions as people can trust them more easily. You also have to consider the domain suffix validity to the search engine as you want to make your website rank higher in SERP to attract more organic traffic to your website.
Which Website Endings Are Most Reliable?
One of the common questions among users is that "which domain suffix is most frequently used by businesses?". The following is a list of the ones that are usually used and you can trust:
.com (for commercial websites)
.gov (for governments)
.edu (for educational institutions)
.org (for non-profit organizations)
.mil (for military)
.net (for network)
Final Words
One of the most frequently asked questions is "what is the best domain extension for SEO?". We have looked to discuss the top 5 most common domain extensions to suit SEO purposes. There have been plenty of discoveries, but surely the substitute to .com has not arrived. The .com domain can be referred to for multiple entities, but on the contrary, the net domain is only suited for internet operators and computer service providers.
We also introduced three other common domain extensions that can help you attract more related audiences to your website. These domain endings are .org, .co and .us. Now you can wisely decide which domain ending can help you best to achieve your goals!