Search Engine Optimization is an action that works to improve a website's search engine rankings. Put, your domain has the potential to rank in Google and other pages related to them. If you want a vast search engine presence using a multiple domains SEO strategy, read this article.
A business implements a multiple-domain strategy by registering different domains for its business, like mycompany.com, mycompany.biz, mycompany.org, etc. It is trendy when the company has different keywords and aims to target different groups with separate domains.
Keep in mind that it is a long-term process, so you shouldn't expect to see any quick results here. You must be patient and determined while continuously aiming for the latest updates. We are here to help you know more about the pros and cons of this strategy, mention reasons why you buy multiple domain names, and figure out whether it is an ideal choice for you or not. So stay tuned!
What Is a Multiple Domains SEO Strategy?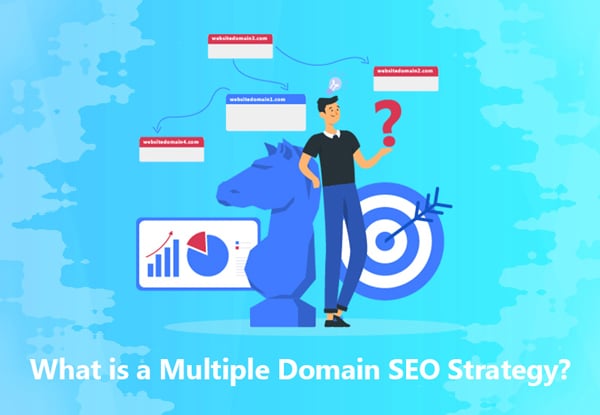 It is a viable option for businesses with various products and services. Owning multiple domains typically suits firms that have developed a stable status across a large geographical area or have many brands under which their products and services please different audiences.
To find out the impact of using dash in domain name , check this article out!
We will not recommend using multiple domain names for one website SEO strategy for businesses that have just begun with SEO implementation. Under this, each website needs updates, SEO attention, and unique content.
Assume you have many brands and want to rank each of the brands individually, then split off all of them into their microsite. It would be comparatively simple to focus on domain names and keywords to improve the website.
When the website concentrates on various products with each of its microsites, the clients and search engines will not get distracted while determining what your site is about and the products/services you have to offer.
You should load your website with 100% unique content in SEO for multiple domains to avoid search engine punishments. If your new domain name refers to a duplicate version of your existing website, it hurts your SEO. The reason is that both of your domains will show up in SERP in a way that they compete with themselves.
Why Is Multiple Domains SEO Strategy Important?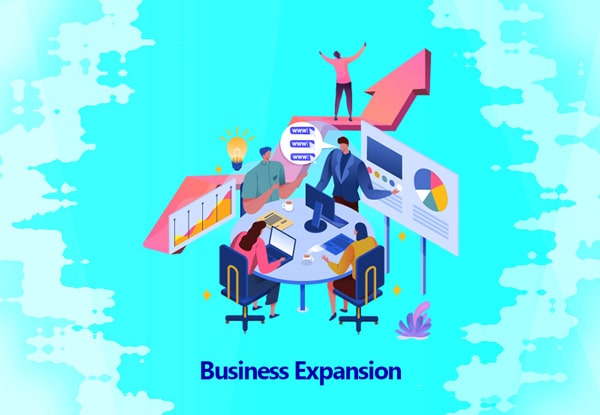 You may decide to develop multiple domain SEO strategies due to several reasons. Some of the most important ones are mentioned below:
1. Business Expansion
AAs the initial reason why buy multiple domains, we have to say it's not easy to get a one-dimensional way for firms, particularly those looking for development. And the more different the products/services a company gives, the more difficult it can be to work with varied public and produce content suited to all related niches and sales funnel steps in just one domain.
It can be an analysis for businesses with a corporate structure that includes many sub-brands or firms with a significant business behavior but want to enter new businesses that would be better accepted by websites entirely devoted to these markets' unique requirements.
When companies grow into new markets, there are several choices open for their online behavior. New language translations of the website can be added as subdirectories, subdomains, or country-specific ccTLDs.
We suggest you check out this article to know what is the difference between cctld vs gtld .
2. Plan New Online Services
Building a company blog might not need to place on the root domain since the end audience, content, and address style could differ from the organization's standard identity guidelines. Related multiple domain strategy compensations apply when planning a community blog for your brand online.
3. Power of SERP and Backlink Power
Another goal of multiple domains for one website can be getting many places in the search results for just one keyword. If one organization holds various roles, it could have an improved market share for this keyword. It shall finally bring in more turnover and traffic and decrease the number of clicks going to the other competition links. It is likely with subdomains and particularly for setting up microsites that represent the variety of a company's offerings well.
If you aim to know how to rename a domain , check this article out!
How to Develop a Multiple Domain SEO Strategy?
If you've determined to develop multiple domain SEO strategies, the next step is to decide which type of strategy you want to follow. There are two main strategies here:
Building microsites
Using 301 redirects
Both of these ways can be practical, but you must first consider their pros and cons.
Building Microsites
If you aim to know best domain extensions, check this article out!
Having new domains for your business is useful when you have different keywords and want to cover a particular group of them separately. Assume you are an online beauty store and you want to lunch another website to help your customers know more about beauty tips, the advantages of using beauty products, how to use the best, etc.
As you see, you will target the same audience with different keywords. This way, you get a double exposure chance in SERP and can help your users meet their needs!
For building microsites, you have three different choices to choose from:
Registering a new domain name
Buying an expired domain name
Buying an existing domain name
#1 Option: Registering a New Domain Name
If you are looking for the safest and cheapest way to build your microsite, we highly recommend you go for a new domain name registration.
You can use a website name generator tool to help you come up with a good domain name. Also, if you already have a name in your mind, you can check if it is available to purchase!
You'll first have to start with branding for your new niche site. It is only as big as your original site's branding since it will encourage users to recognize and become intimate with your unique brand.
You might think of creating a similar brand style to your primary so that users can immediately draw comparisons and intellectually connect your two outfits. You'll need to develop a color palette for the new brand, a logo, a title, and secondary style features. To stay compatible, you might follow the design guidelines of your primary site.
#2 Option: Buying an Expired Domain Name
If you decide to buy some expired domain names, you have to be more careful. Because a few years ago, people used to buy some expired domains to generate private blog networks, and o Google started de-indexing PBNs!
In the case of buying an expired domain name, check the metrics below to make sure you are purchasing a worthy one:
1- Check the PA/DA
Domain authority and page authority are two critical metrics generated by MOZ to evaluate a website's SEO practices. If the PA and DA of your desired domain name are above 60, it would be great. If these metrics are scored between 50 and 60, it will be harder to make that work but still acceptable.
Use MOZ Link Explorer to check your desired domain name!
2- Check the Backlinks
It is vital to check if the expired domain name has healthy backlinks. A website with no backlinks weakens its strength to help you reach your target. Use Open Site Explorer to check the existing backlinks!
3- Check the Site's Ranking
Remember that an expired domain name can be helpful when ranking well for your niche keywords! So, investigate its ranking for your focus keywords using SEMrush !
4- Visit the Website
It would be helpful to visit the website and check if it looks valid and trustworthy. After taking all the steps above, you can decide whether buying that expired domain name makes sense or not.
If you are interested to know how to increase domain authority fast , don't miss this post!
#3 Option: Buying an Existing Domain Name
The third and the most expensive way to lunch your microsite is to purchase an existing domain name that matches your target market and keywords but owns by someone else! You can use the simple-to-use tool below to check who owns your dream domain name and offer to purchase it.
Remember that this strategy is costly, and it may be better to go for a new domain name registration or buy an expired one.
Using 301 Redirects
This method is compelling and, at the exact straightforward! You should only find an existing website that matches your audience and focus keywords best, purchase it and finally redirect it to your main website! It is powerful as it can pass %90-%99 of the old site's link juice. Remember not to use a 302 redirect as it doesn't flow the page rank to your primary domain name.
If you aim to know whats domain authority , click on the link provided!
Useful Tips to Keep in Mind
1. Create Unique Content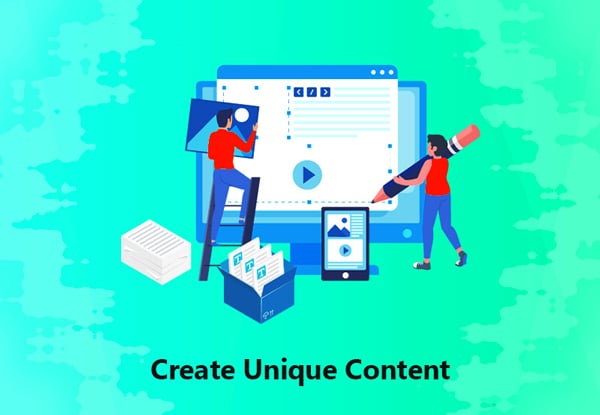 Your new microsite is essentially the equivalent of your original website. You'll require to write great content that targets your unique niche keywords to grow and gain traffic stress to your new site.
Without content, your brand-new micro niche website won't have anything for Google to rank, and it'll nevermore end up in SERPs or see traffic.
2. Link Out Your Microsite on Your Original Site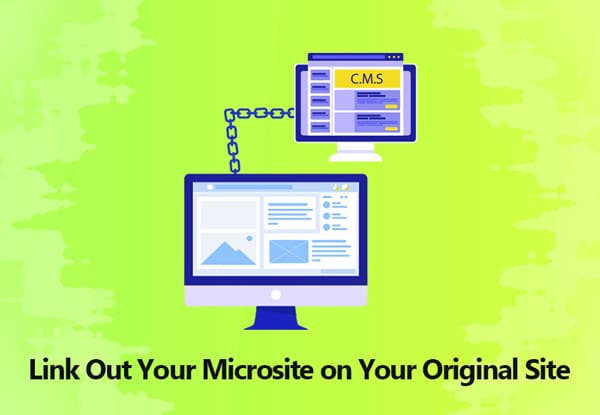 When implementing multiple domains SEO strategy, you'll want to ensure that your primary website mentions and links to your microsite. You can place your new site's link in the header or footer so that there is a reference to your niche brand on each page of your original site.
If you desire to find out when to use localized domains , click on the link provided!
3. Build Social Media Profiles for Your New Niche Brand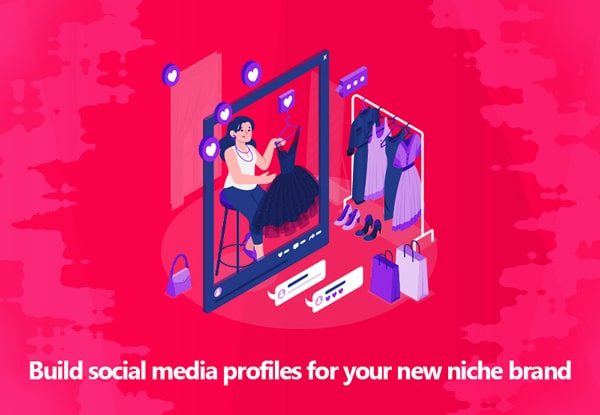 Creating an online residence for your niche website is just as necessary as it was for your original brand. You'll need to build a social media presence for your new brand that involves creating Facebook, Twitter, Instagram, and Snapchat profiles for users to follow.
To ensure that you don't distract users, do not connect to your microsite's social accounts on your primary site but link to them on the parallel niche brand's website.
4. Optimize for SEO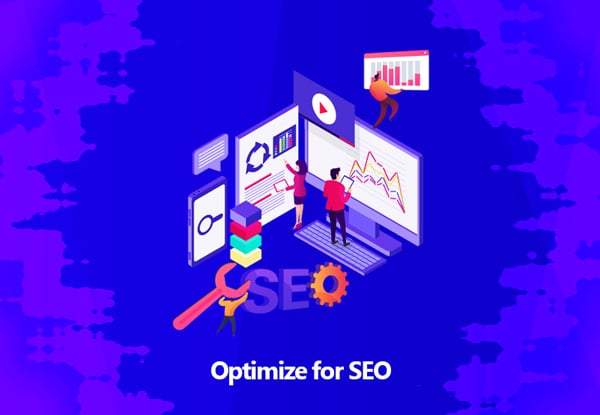 Using a multiple-domain name strategy for your career can improve your online identity and protect your brand from competitors. Performing SEO on your niche website equals SEO for your first website. You'll need to implement SEO practices, optimize your current niche keywords, and ensure they get inside your content. That way, you can rank for your ultra-niche website and boost traffic to your microsite.
If you want to check some ccTLD examples , click on the link provided.
Pros and Cons of a Multiple Domain Strategy
Pros:
1. You Occupy More Space in Search Results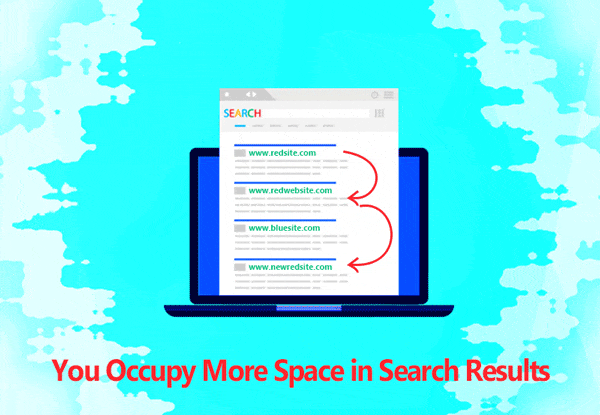 The more URLs you have ranking in search results, the better your chance of selling your products. Take a look at this example of multiple domains; if you own an outdoor supply shop that caters to hundreds of types of equipment, creating a microsite that is branded especially for your travel bags would be an effective tactic. That way, when users search for "shoulder bags," not only will your main site rank but so will your microsite.
Launching a microsite doesn't automatically mean that both your microsite and the leading site will rank. But if you can create shining content and target the right keywords, the results of having SEO multiple domains can help you take up more space in search results and, therefore, can help you achieve more clicks overall.
To find out the answer to  "hide domain information", click on the link provided!
2. Using Search Intent, You Can Get Extremely Granular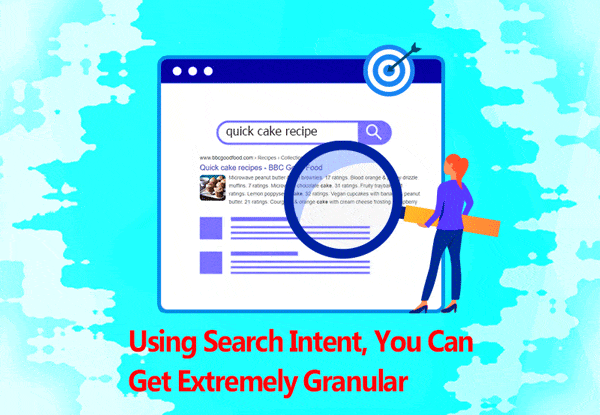 By implementing multiple domain SEO strategies, you can cover more granular topics related to your brand and more effectively discover search intent. Of course, a blog would be influential on your home site, but building a more niche blog to speak to specific user intent on your microsite can be even more effective.
As you know, Google is getting more intelligent and wiser, and it's never acceptable to fill your keywords into your content. Instead, you have to write content that appeals to the reader; much deeper than that, you have to write content that serves their needs.
If you aim to know what is a wildcard ssl certificate , check this article out!
3. You're Able To Sell More Products on Both Sites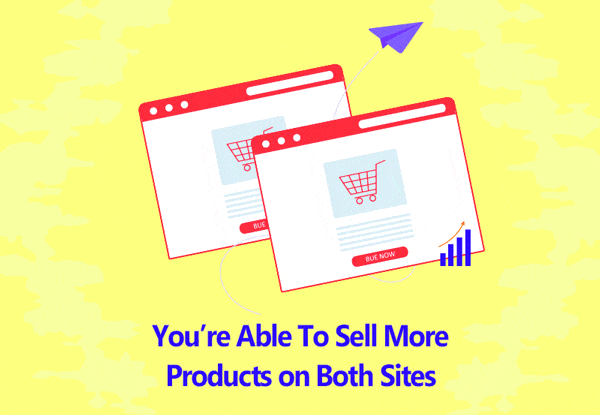 If you post your products on two separate domains, you will likely consider duplicate content issues. One of the advantages of having multiple domain SEO strategies is that you don't have to worry about duplicate content when it comes to your services or products. You can still sell the same things on both websites. This way, it doubles your chances of making a sale when you can sell the same products on two websites.
The critical issue in implementing a microsite SEO strategy is that you must be careful about the content of your writings on article pages and blogs. You cannot simply copy and paste content from your original domain to your microsite because this could cause Google to detect duplicate content.
Cons:
1. Microsites Take Some Time To Rank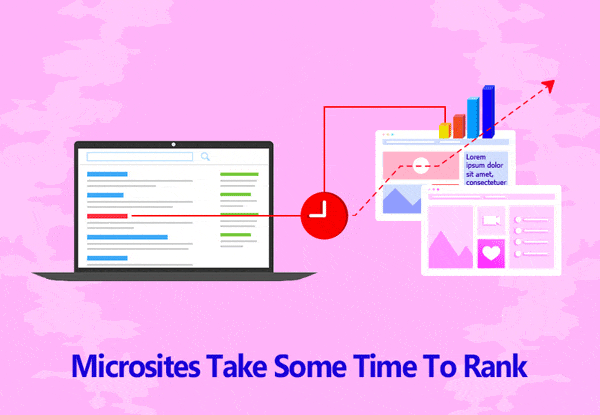 Even though implementing this strategy might sound like a great idea, it is better to know that microsites take some time to rank. There is a lot that considers creating a microsite, and here are the action items you'll need to take with your second domain:
Creating new branding
Writing fresh content
Building social media accounts for the new brand
Creating email marketing campaigns for the new brand
Bringing relevant services and products from your original website
Performing SEO on the new domain
If you aim to know the answer to the common question " do exact match domains still work " , check this article out!
2. The Process of Your Branding Can Become Weak
When developing this strategy, you will see that the overall quality of your branding will be decreased. Although using multiple domains for SEO can support your branding, it's more likely that it can be weakened when creating microsites.
Consider this example of multiple domains; if you create a microsite based on your outdoor brand that caters to travel bags, you now have to create separate social media accounts. It means that you provide separate branding so that users can realize your microsite as a brand of its own, but it can be hard to provide equal branding efforts for two websites. In addition to the logo, you should create separate social media accounts for your second domain.
3. Your Customers Might Get Confused
Your customers may confuse if you mention your microsite brand on your original website, or vice versa, without ever mentioning that your brands are connected. The confusion can leave them wondering who they're actually shopping with. Remember, this strategy is only successful if you're good at communicating with your audience about your second brand.
Frequently Asked Questions
Is It Worth Buying Multiple Domain Names?
Yes, if you execute it correctly and do it for the right reasons. Remember, implementing this strategy for your business can protect your brand from competitors, and keeping domain names out of the hands of competitors is just one of the reasons why investing in multiple variations of your primary domain is a great idea.
Instead of choosing to rank with just one domain, you can rank with multiple domains. This enhances the chances of a user clicking on a result that links to a website you own. Most site owners focus on ranking specific pages.
Does Having Multiple Domains Help SEO?
One of the common questions among users is, does having multiple domains help seo? Multiple domains may help or impair SEO based on your strategy, brands, and investment. As a rule, it will create SEO concerns when not appropriately accomplished, so you'll want to understand how to support each domain according to the overall strategy. Properly executed, however, they can help your business.
How To Point Multiple Domain Names To One Website?
You can point two URLs to one website and direct traffic to it from several different domain names. You can accomplish this in two ways:
Redirect one of the URLs to your primary domain
Create a nickname for one of the URLs: the nickname would point that domain towards your primary domain
Is It Better To Have One Website or Several?
Multiple sites can be valuable to your users, especially those with different brands or products and service offerings. If you have a selection of companies using different websites for each, then it most likely makes sense to have separate domains for each company or brand.
Final Words
If you aim to know about multiple domains' meaning, we have to say that it is a suitable choice for businesses offering several goods and services to their clients. Companies are ever set for new business possibilities .
When it comes to growing your business' online appearance, it pays to have decided on the different options you have at hand and be ready with an offer that serves the most suitable one. If you're ready to implement SEO practices, SEO multiple websites for one business strategy can surely help you.